Decatur's love of the arts has long been evident. The city's yearly Arts Festival has been a fixture on the Square for nearly 35 years. Decatur Artway installations dot the landscape. And live music fills the air, from formal performances to sidewalk busking to the porches of the Oakhurst neighborhood.
Thus, it came as no great surprise when participants of Legacy Park's 2018 master planning process called specifically for a Creative Village, an arts-centered compound within the Legacy campus. And now, thanks to a recently passed Federal appropriations bill championed by Congressman Hank Johnson, we've got a grant of $209,000 to help make it a reality.
Says the master plan, "A place for artists and creatives to live and work was a common request among participants in the engagement activities. Decatur has a large number of organizations that support the arts but few that actually provide residences and studios. The Creative Village utilizes previous housing for children as artist studio space centered around a creative plaza."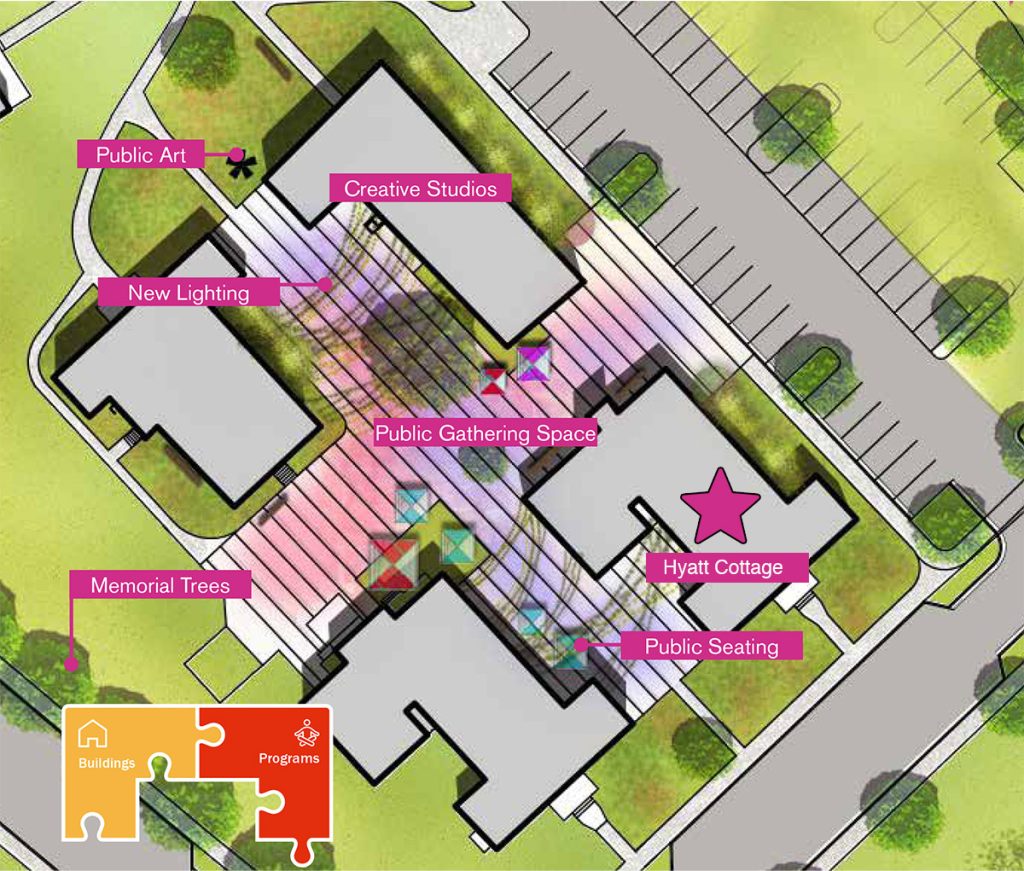 Funding received will help with structural and interior improvements to the individual dwellings and common areas, allowing emerging full-time artists to live and work in spaces they can afford.
Legacy Decatur is currently working with the Decatur Arts Alliance to complete these residences and studios. But here in the interim, we're further pleased to announce another recent, complementary step forward: the leasing of 720 square feet of the Hyatt Cottage — one of the four buildings that comprise the Village — to arts nonprofit and current Legacy Park Admin Building tenant, Paint Love.
Paint Love's mission is to bring extraordinary arts programming to youth facing poverty and trauma. They partner with educational and nonprofit organizations to engage at-risk youth with artist-led projects.
As the one Village building that is not set up for housing, the Hyatt Cottage is well suited for offices, studios, and classes. Because Paint Love partners with artists, relocating their program to a building with shared classroom space, where artists are routinely working, will foster a mutually beneficial opportunity.
And best of all, the arrangement will help activate the Creative Village now while the living and working spaces planned for the other three buildings are completed.
Please join us in welcoming Paint Love to their new space. We look forward to their increasing role in Legacy Park's daily life.